SUNGLASSES
~ Contact Mirage ~
Mirage Sunglass lines offer the greatest variety in the industry. This is because Mirage continually seeks out the newest most innovative styles around the world and guarantees the hottest trends will be delivered to your location before anyone else.

With hundreds of styles to choose from, Mirage customizes your selection to each and every location. Each category contains an example of what you can expect, with some lines carrying nearly 90 styles alone: after all, Selection is our motto!

As well, all Mirage product is fully exchangeable because we believe every person and every location is unique. Mirage strives to allow everyone the opportunity to be who they are and not force them into limited, boring, cookie cutter molds! Mirage takes the risk so you don't have to.

Contact Mirage today to order the best product, for the best price. Period.
E-mail
Vintage
---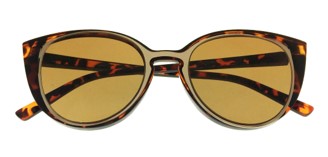 ---
Inspired by the early 70's and 80's, Mirage has brought back the original "flat" lenses in a completely new array of shapes and colors to complete any sophisticated glam outfit.
Retail: $19.99
Aviator
---
---
Classic Teardrop Lenses. 23 unique aviator styles with Gold, Silver, Blue, Green, Red, Smoke, or Clear lenses and Gold, Silver, and Black Frames to choose from. From highway patrol to wannabe pilots, Mirage offers the widest selection of small, medium, large and extra large Aviators.
Retail: $19.99
Wayfarer

---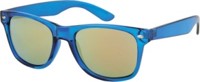 ---
Summer is not complete without a classic pair of Wayfarer frames. Choose from Pink, Green, Orange, Blue, Yellow, Black, White or Checkered Frames with Mirrored or Smoke lenses. Perfect for a day at the beach, relaxing on a patio or walking the streets where you live, work, or play.
Retail: $19.99
Silouette
---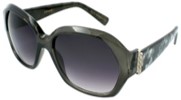 Over 80 Ladies styles comprise the Silouette line. From Rhinestone designs to Leaopard patterns; from sheek frames to high fashion, Silouette glasses are perfect for those emulating subtle sophistication.
Retail: $19.99
Shady Lady
---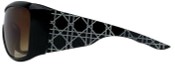 ---
Edgy. Vibrant. Refulgent. Bright pink, tortoise shades and designer patterns mark the Shady Lady line. With nearly 60 styles to choose from, every look deserves a shade of class.
Retail: $19.99
Designer Lady
---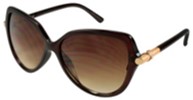 With over 260 styles of Ladies and designer frames, not only does Mirage provide the look you require but the unmatched variety to mix and match your every desire.
Retail: $19.99
Polarized
---

Polarized lenses refract glare from outdoor surfaces. Whether driving the highway or sitting at the lake, Polarization lets you see right into the water, focus on passing lanes or just enjoy the sun's rays.
Retail: $24.99
KAOS
---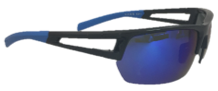 The highest quality for the price, KAOS glasses offer the comfort and clarity you require for your everyday and sporting engagements.
Ultralight and shatterproof.
Retail: $29.99/34.99
Blades
---

---
The cutting edge. 47 styles of colored frames and lenses available. Wrap-around technology allows for less wind in your eyes and with shatterproof polycarbonate lenses, you can work and play hard.
Retail: $19.99
Flames
---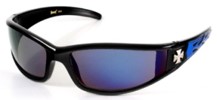 Red, Blue, Silver, and Orange Flames define the Flames and Chopper line. Small and Large frames fit every ride and stage of life. See. Play. Live.
Retail: $19.99
Slipover
---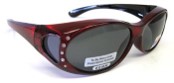 No longer are "Sammy from Miami" gaudy frames the only option to fit over your prescription or reading lenses! Mirage, now offers Chic Violet, Turquoise, Navy, Tortoise, Burgundy, Pink, White, and classic Black frames in Extra Small, Small, Medium, Large, and Extra Large sizes. With or without rhinestones, all Mirage Slipovers provide either Polarized lenses or Night Drivers so you can see clearly.
Retail: $24.99/34.99
Night Driver
---

---
Perfect for overcast, foggy, rainy days or for shielding your eyes from damaging headlights at night. Over 24 styles in Choppers, Blades, Regular or Slip-Over designs allow you to choose how you face the world, day or night.
Retail: $24.99
Camo
---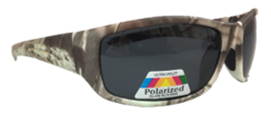 Camo Print. Period.
Available in either the highest quality Polarized or KAOS lenses. A variety of camo landscapes with either Gray, Green or Autumn hues provide you with the perfect blend for wherever you live, work, or play.
Retail: $29.99/34.99
Juniors
---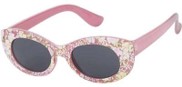 Full UV protection in 94 styles! Dynamic, bright, sunny frames. And, yet, Mirage also provides quiet, reserved options for children who prefer to be in the sun and not the spotlight. AND, for those who are young at heart, Mirage also offers sophisticated looks in "Small Fit" frames.
Retail: $9.99/14.99
Spiderwebs
---

---
Spider. Webs. Need We Say More?
And, yes, even these Youth friendly lenses provide 100% UV protection.
Retail: $14.99
Infants
---
---
Full UV protection. Flexi-arms and small lenses provide vital protection to infants as they grow and live, outside. As well, you can rest easy, as all frames are free from lead paint.
Retail: $9.99
Cords
---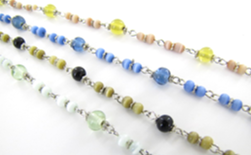 Black cords, fashion cords, floater cords, sports cords.
Retail: $2.99/7.99/9.99
Cases
---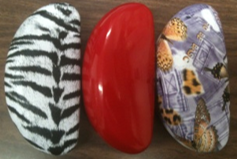 Soft cases with pull strings or hard cases to protect what protects your eyes helping you to see clearly.
Retail: $2.49/9.99
Clip Ons
---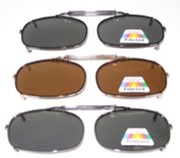 Full UV protection. Polarized. Driving lenses. Smoke Lens. Mirrored Lens. All in a variety of sizes from 42mm to 64mm.
Retail: $16.00
All Mirage Eyewear sunglasses provide 100% UVA/B
protection
As soon as you could desire the newest sunglasses, Mirage delivers. While most suppliers plan product lines a minimum of one year in advance, Mirage Eyewear ships product directly from the factory to your location every single season.